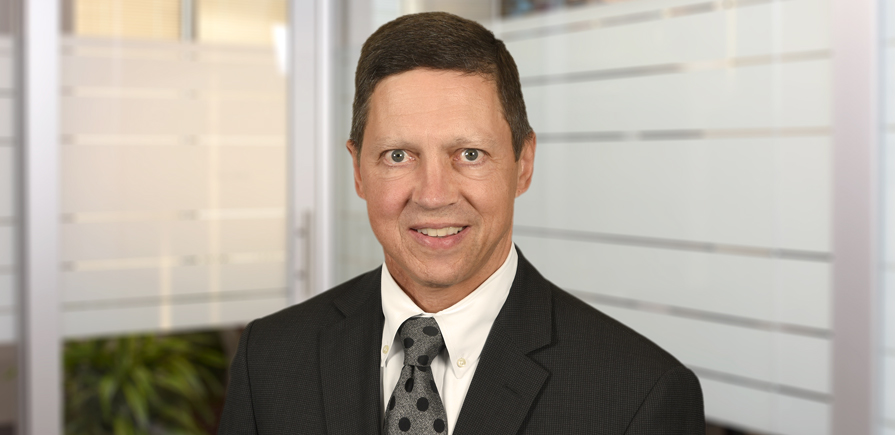 BACKGROUND
Mark D. Grimm is chairman of the firm and a shareholder of the firm in the St. Louis office, where he has practiced law since 1988. He specializes in the areas of tax-exempt bond financing for state and local governments and in tax increment financing and other economic development incentives.
Mr. Grimm has represented numerous cities, counties and other political subdivisions on a wide range of projects, including general municipal improvements, schools and other public buildings, water and sewer utilities and road projects. He also advises cities and counties on the use of TIFs, TDDs, CIDs and other economic development programs.
Mr. Grimm is listed in The Best Lawyers in America® 2020 for Public Finance. He is Chair of the Hawthorn Foundation and is a past President of the Missouri Economic Development Financing Association. He is a member of the Missouri Municipal Attorneys Association, the Missouri Economic Development Council, and numerous other organizations.
EDUCATION
• A.B. (with honors), University of Missouri, 1984
• B.J., University of Missouri, 1984
• J.D., University of Missouri, 1987
PRACTICE AREAS
• Airport Facilities
• Water, Sewer & Gas Utilities
• Higher Education
• Other Nonprofit Facilities
• Manufacturing Facilities
• Transportation
• Economic Development
• Infrastructure/Municipal Facilities
ROLES
• Bond Counsel
• Disclosure Counsel
• Underwriter's Counsel
• Tax Counsel
• Post Issuance Compliance
• Economic Development Counsel
ST. LOUIS
One Metropolitan Square
211 N. Broadway, Suite 2000
St. Louis, Missouri 63102
(314) 436-1000 MAIN
(314) 436-1166 FAX